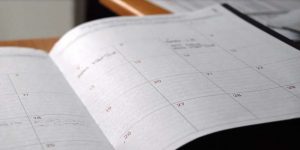 Access a copy of our bookmobile schedule below:
Fall/Winter 2023/2024 Schedule
If you would like to request one of our Bookmobiles to attend a community event, you can sign-up for this service by calling (937) 322-2821 or download the Bookmobile Special Events Request Form here.
The Bookmobile is off the road occasionally for necessary vehicle maintenance and repairs, as well as work on such tasks as shelving, updating and straightening the collection.
You can call the Bookmobile Department at (937) 322-2821 to help you:
Renew your books if you miss a stop
Get updated scheduled stop information
Request books and other materials
Request the Bookmobile to be at a community event
If no one answers, please leave a message. Your call is important to us and will be returned. Please note: Renewals and item requests require a valid Clark County Public Library card number.