Little Blossoms Storytime
Join Miss Sonya for storytime fun geared for ages birth - 2 1/2. She'll have stories, songs and even a fun craft idea for you to do at home.
Word Smiths
In this meeting, we'll talk about some less well-known types of character roles (ex. anti-heroes, foils) and character depth, such as static vs dynamic and round vs flat. These concepts are helpful when figuring out how character interactions strengthen a story. Led by a BFA in Creative Writing graduate. Prompts included.
Catalog Tutorial
The Clark County Public Library premiered its new website and catalog on February 1st. There is often an adjustment period when changes are made, so we thought it may be helpful to share a few key points to navigating the new catalog.
Online Programs
Take a look at the online videos our library staff has created for storytimes, programs, recommendations, and more!
Online Library
Available 24/7, from home and on the go.
Can't find what you're looking for? Request books and more from other Ohio libraries.
Growing up on the prairie or in the wilds, traveling to find a home - these books have a similar flavor to Laura Ingalls Wilder's stories.
In these stories and series, the power of friendship truly can help save the day, one way or another. For older kids and teens.
For a different take on Black History Month, read one of these historical novels.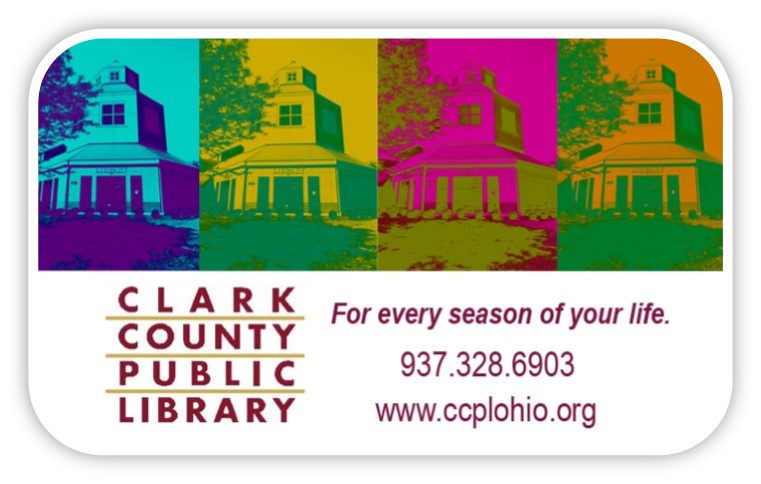 Get A Library Card
Want to check out a few books or maybe pick out a movie to watch? All you need is a library card!
News
The latest news and blog posts from the library.