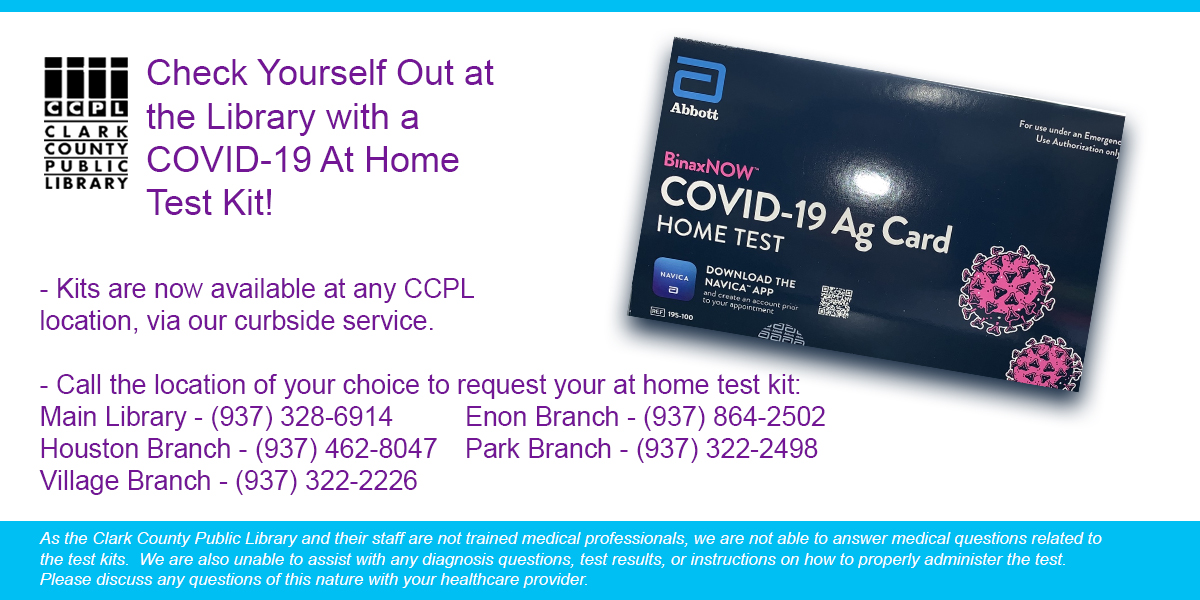 Miss Courtney reads
Today's storytime is being presented by Miss Courtney from our Village Branch. She will read "Ruby's Reunion Day Dinner" written by Angela Dalton.
Yoga Storytime
Join Miss Kim as she reads "The Don't Worry Book" by Todd Parr and shares stretching movements and relaxation techniques. Geared toward ages 4-8.
Harry Potter Trivia
It's time to test your knowledge to see if you can become the Master of Magical Know-How! Miss Alissa hosts Harry Potter Trivia Night right here. Get a pen and paper to record your answers and then check to see how many you got right!
Online Programs
Take a look at the online videos our library staff has created for storytimes, programs, recommendations, and more!
Online Library
Available 24/7, from home and on the go.
Explore Clark County, Ohio history. Each collections includes a wide range of ephemera collected by the Library over the years.
These books take a bow-wow and will make you shake a tail! Read along with these puppies and wonder who let the dog books out.
Take a ride with these books as the open road begins these characters' journey to learning more about themselves and even more!
Let's get ready to head back to class with these books about living and learning while at school.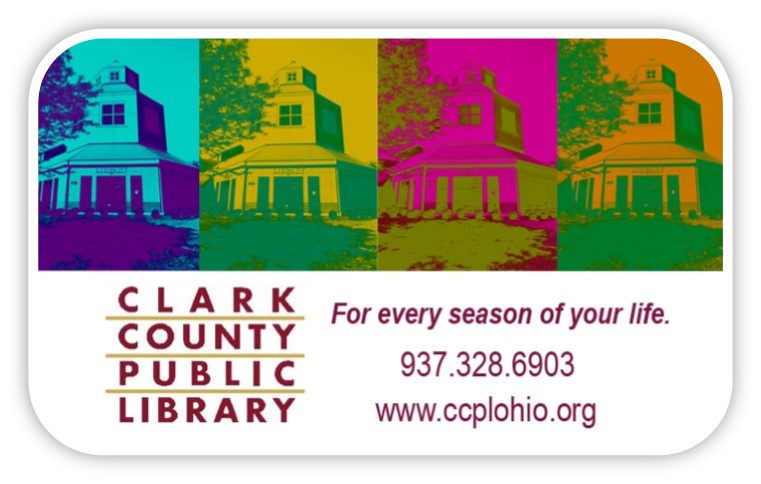 Get A Library Card
Want to check out a few books or maybe pick out a movie to watch? All you need is a library card!
News
The latest news and blog posts from the library.